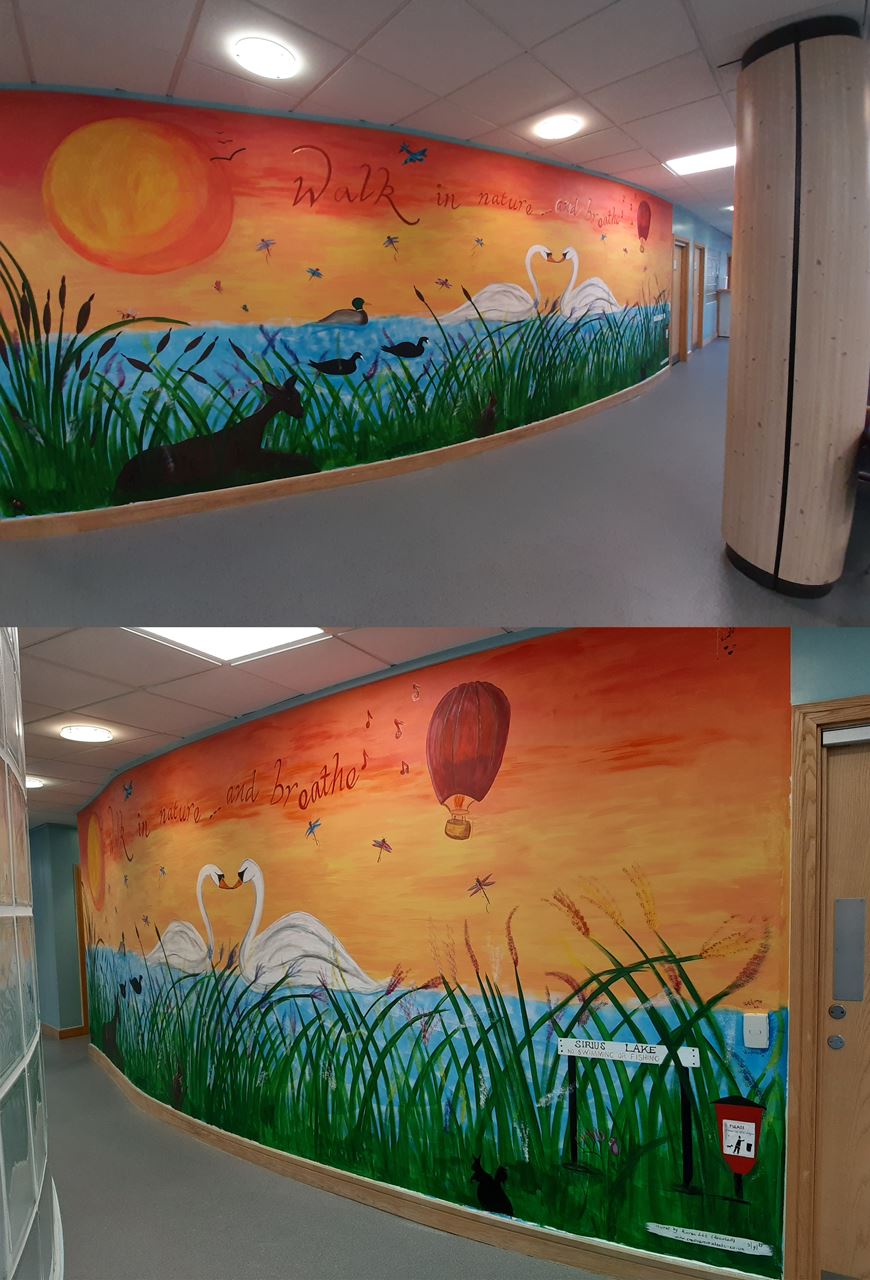 13th Sep 2019
News
This mural was kind donated by one of Monkfield Medical Practice Patients Karen Lee who explains why:
I donated the mural Monkfield Medical Practice titled "Walk in nature and breathe" following a very traumatic 18 months, which has left me with severe anxiety. The mural is designed to help those suffering with mental health issues to be more aware, to live in the moment, and to be more mindful about their surroundings. I wanted to give back to Monkfield Medical Practice for the kindness and support shown to me during a difficult time.
The use of art is a great therapy for mental health suffers, no matter what their ability is. Whilst painting the mural, which took five days overall, I was overwhelmed by the kind comments and have been exited to see the positive impact to all groups my mural has made in the heart of the community.
Whilst doing the mural, I was happy to incorporate requests in particular from children, which helped to keep them occupied while waiting to see the Dr's and nurses. Some people returned each day to see the progress.
Karen's website can be located at: www.creativemuralsetc.co.uk
Dr Cowee & Dr Siriwardena (GP Partners) confirm they feel very lucky to have been given such a beautiful piece of art work but more so that it has and will continue to help contribute to our patients wellbeing either when visiting the Practice or as a result of engaging in mental health support.
The practice supports the initiative 'Arts on Prescription', they are a service from the charity Arts and Minds. They aspire to a world where people have the confidence and self-esteem to lead fulfilling lives and their vision is to define and demonstrate a role for the arts in maintaining positive mental health. This service may be able to help you through creative activities that can help to promote well-being and relieve symptoms of depression and anxiety by offering a chance to relax and concentrate on something absorbing. They offer friendly, daytime workshops in local venues. They welcome people with all levels of experience including complete beginners.
If you are interested in taking part, you can print a referral form from website www.artsandminds.org.uk/projects/artsonprescription or email: mindsarts@gmail.com
This is just one way to seek support when trying to cope with the pressures we face in life. If you are suffering from signs mental health problems such as anger, anxiety, depression, lack of sleep, phobias, low self-esteem we do encourage you to seek help and support. This can be through us as your GP service, or through various charities available. For further support please visit https://www.cambridgeshireandpeterboroughccg.nhs.uk/your-health-and-services/mental-health-services/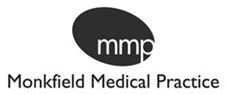 25th Jun 2019
MJOG Service
We have, as a practice, started to use the MJOG service to send out vaccination invitations for such things as pneumonia and shingles and have asked those who receive our message to reply if they wish to decline this invitation. We have also been sending messages asking for patients smoking status and again ask for our patients to respond.
Please be assured that these are genuine messages which, if you follow the instructions on screen, will advise us of your response so we can update your medical record with the relevant information. This is just another tool to help us help you.
MJog Messenger is designed as a health messaging app for patients and is used by thousands of GPs across the UK to deliver health information, health advice and access to specialist online health services which have been recommended by your GP.
The app allows you to get automated reminder messages, including appointments, which give you a quick and easy way to cancel an appointment you no longer need. This helps to avoid wasting GP time, and helps the NHS to save money including the cost of SMS messages sent by your Practice, like the example below.
You can download the The MJog Messenger App from the App Store or Google Play Store #(depending on whether you have an Apple or Android phone). It is recommended to only install MJog Messenger when directed to do so by your Practice.
Why you should install MJog Messenger
It is free and makes responding to messages extremely quick and easy
Get your health information direct (including results and reviews)
Instant notifications let you know when a new message is received
Saves you time and saves your Practice money
Messages are sent securely and you can PIN protect access to MJog Messenger