10.01.2022 COVID Vaccinations
Update 13.12.2021
Message to our patients – update on the COVID-19 booster programme
Across Cambridgeshire and Peterborough the NHS and its partners are working extremely hard to roll out the COVID-19 booster vaccination programme to our communities.
All adults are eligible from Monday 13 December, and you will be able to book via the National Booking System from Wednesday 15 December.
You can book your booster for 3 months from the date of second vaccine, and you can access the National Booking System to book the appointment from 2 months.
We are working at pace to increase the availability of appointments so that there are plenty of options for people on the National Booking System. Some local vaccination services may also contact patients directly.
New appointments are being added every day across our vaccination services. Further availability will come online from Wednesday 15 December.
We will be working with all of our sites to take further steps to increase what they can offer again, including opening later and on more days.
All of these appointments will be added to the National Booking System and so we encourage everyone who is aged 18 and over, is yet to have their booster and who is approaching 3 months from your second vaccine to use the National Booking System to arrange your appointment when you are able to do so.
In terms of any planned appointments with Monkfield Medical Practice, there are no changes at the current time and everyone should attend your planned appointments as normal. If we need to make any changes, we will contact you directly.
See more about the vaccination programme in Cambridgeshire & Peterborough, including the vaccination services: https://www.cambridgeshireandpeterboroughccg.nhs.uk/news-and-events/latest-news/covid-19-national-vaccination-programme/information-regarding-walk-in-clinics/
COVID-19 Vaccination Programme – 2nd Dose Update 
NHS England have confirmed that appointments for a second dose of a vaccine will be brought forward from 12 to 8 weeks for the remaining people in the top nine priority groups who have yet to receive their second dose. This is to ensure people across the UK have the strongest possible protection from the virus at an earlier opportunity.
At this time we have been given no additional information and are currently awaiting revised vaccine delivery schedules from NHS England.
Patients should continue to attend their second dose appointments and nobody needs to contact the NHS. We will let those patients whose appointment will be brought forward know as soon as we are able to do so.
We thank you for your patience
COVID-19 vaccination programme update - 14 May 2021
We have vaccinated thousands of our patients and are so grateful to all of our staff and local volunteers whose hard work, support and dedication has enabled us to help deliver the vaccine to our patients who are most at risk of Covid-19.
The vaccine programme is now in Phase 2 which will focus on cohorts 10 -12 (ages 18 – 49). Whilst we will continue to provide second doses to our patients who received their first dose through the practice, we have taken the decision to opt out of offering vaccination services for Phase 2 cohorts to enable us to focus on our day-to-day GP services.
Patients in cohorts 10 – 12 (ages 18-49) will be invited for their vaccine via a text or letter from the National Booking Service and will be able to book an appointment online via nhs.uk/covidvaccination or by calling 119 at one of the local Vaccination Centres.
Patients awaiting their second doses are asked not to contact the practice – we will contact you when it is the right time to book your appointment.
Any patient aged 40 and over or in cohort 1-10 who has not yet received their vaccine can book online via nhs.uk/covidvaccination or by calling 119.
Whether you have had the vaccine or not, please continue to follow all the guidance in place to control the virus and save lives.
Further information on the COVID-19 vaccination programme, including frequently asked questions and patient information leaflets here.
Demonstrating your COVID-19 vaccination status
Demonstrating your COVID-19 vaccination status allows you to show others that you've had a full course of the COVID-19 vaccine when travelling abroad to some countries or territories. A full course is currently 2 doses of any approved vaccine.
Do not contact your GP surgery about your COVID-19 vaccination status. GPs cannot provide letters showing your COVID-19 vaccination status.
You can access your COVID-19 vaccination status through the free NHS App from 17 May. You can access the app through mobile devices such as a smartphone or by tablet. Proof of your COVID-19 vaccination status will be shown within the NHS App. We recommend that you register with the app before booking international travel.
If you do not have access to a smartphone and know that the country you are travelling to requires COVID-19 vaccination status, you can call the NHS helpline on 119 (from 17 May) and ask for a letter to be posted to you. This must be at least 5 days after you've completed your course of the vaccine. We expect the letter to take up to 5 days to reach you.
Full details can be found at https://www.gov.uk/guidance/demonstrating-your-covid-19-vaccination-status-when-travelling-abroad
Do not contact your GP surgery about your COVID-19 vaccination status. GPs cannot provide letters showing your COVID-19 vaccination status.
Update on Oxford/AstraZeneca vaccine 09/04/2021
The MHRA is carrying out a detailed review of reports of a very rare blood clotting problem affecting a small number of people who have had the Oxford/AstraZeneca vaccine
The problem can also happen in people who have not been vaccinated and it's not yet clear why it affects some people. The COVID-19 vaccine can help stop you getting seriously ill or dying from coronavirus. For people aged 30 or over and those with other health conditions, the benefits of being vaccinated outweigh any risk of clotting problems.
For people under 30 without other health conditions, it's currently advised that it's preferable to have another COVID-19 vaccine instead of the Oxford/AstraZeneca vaccine.
Call 111 immediately if you get any of these symptoms starting from around 4 days to 4 weeks after being vaccinated
a severe headache that is not relieved with painkillers or is getting worse
a headache that feels worse when you lie down or bend over
a headache that's unusual for you and occurs with blurred vision, feeling or being sick, problems speaking, weakness, drowsiness or seizures (fits)
a rash that looks like small bruises or bleeding under the skin
shortness of breath, chest pain, leg swelling or persistent abdominal (tummy) pain
17/03/2021
Astrazeneca COVID-19 vaccine and blood clots
Professor Anthony Harnden, Deputy Chair of the Joint Committee on Vaccination and Immunisation (JCVI), has responded to claims that the vaccine is associated with blood clots: "Safety is paramount and we have been monitoring this issue closely. The UK has administered 11 million doses of the AstraZeneca vaccine and there has been no demonstrable difference in the number of blood clots since the vaccine was introduced. The vaccine has been rigorously tested for safety and approved by the European Medicines Agency, MHRA and WHO, so people should continue to take it."
Guidance to keep you safe when attending your appointment  
Coronavirus (COVID-19) has had a major impact on the NHS, including Monkfield Medical Practice. As a result, you may have waited longer than normal for your appointment and we would like to apologise for this. We confirm that we are taking bookings for routine appointments that and want to assure you that we will have a range of measures in place to help protect you from coronavirus.
Please DO NOT attend an appointment if you or any member of your household are suffering from any of the symptoms associated with COVID-19 or are self-isolating. If this applies to you, please contact us so that you can reschedule your appointment for a different time.
If you are identified as clinically extremely vulnerable and have been shielding, please contact us for further advice before attending your appointment.
Travelling to and from your appointment
When travelling to and from your appointment, please follow guidelines which include keeping a safe distance from others and travelling by car, bike or walking if possible. Where possible wash your hands regularly and use hand sanitiser. Go to www.gov.uk and search for 'staying safe outside your home'.
Wearing a face covering
In line with government advice, please wear a face covering to your appointment. This can be a mask you have bought or made, a face covering worn for religious or cultural reasons (as long as they cover the mouth and nose) or a surgical mask you have been given because you are shielding. For guidance on how to wear and make a face mask, visit www.gov.uk and search for 'face covering'.
When attending your appointment
We have a range of measures to minimise the risk of COVID-19:
social distancing measures will be in place
additional screening and temperature checks prior to entrance
there will be additional infection control procedures and clinical staff will be wearing personal protective equipment such as face masks
appointments are spread out to allow for additional cleaning in between patients
Limited number of patients are allowed in the surgery at any one time
Due to the COVID-19 response, our service will have a reduced number of appointments available. Please continue to use our symptom checker via our website Dr Link, as this will help to priorities access to a GP appointment and help you to manage your health appropriate which may not be a GP appointment.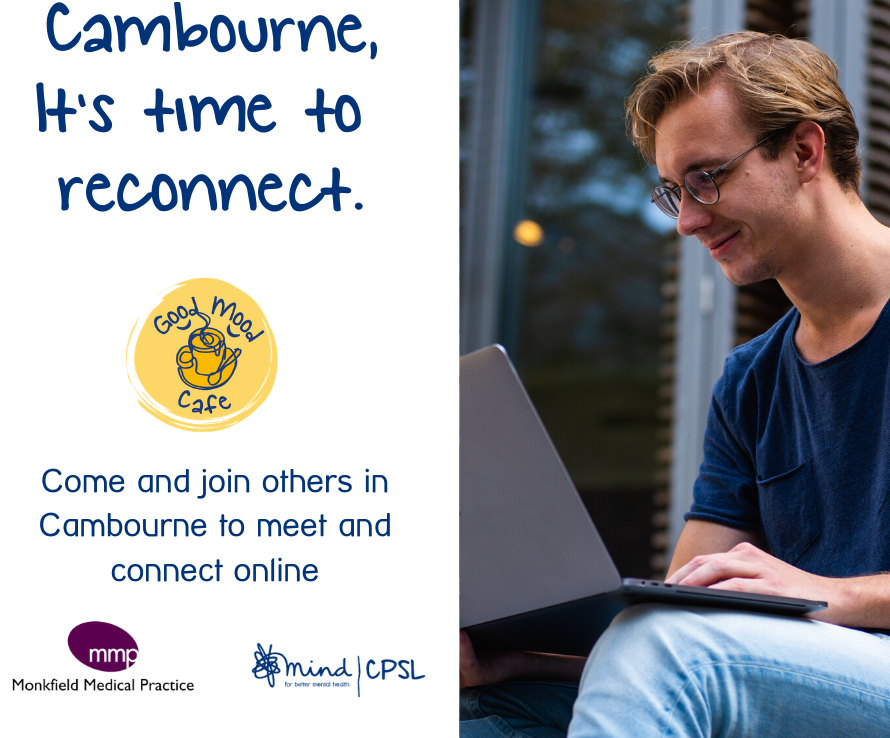 THE COVID CHALLENGE CONTINUES
As we start the next phase of living with COVID 19 we wanted to update you on what to expect if you need to contact us at Monkfield Medical Practice.
You might have already experienced the big changes we have needed to implement over the last few months with an emphasis on telephone/ video consultations and doing as much of our work electronically as possible. We thank you for your understanding whilst we have made these adjustments and thank our staff for helping us implement all the new procedures.
As you might understand, the period ahead will still be difficult for the NHS as we find a way to slowly reinstate services in a safe way for all. This applies to Monkfield Medical Practice, our local hospitals and our community services.
Over the month of July, we will start the process of slowly increasing the number of contacts and start reinstating some of our more routine work. We wanted to share with you some processes that will help us all stay safe. Please be aware that these processes are updated daily and may change over time:
1- We will continue to encourage you to make contact with the practice through electronic means and the telephone rather than face to face. We encourage you to view our website for information before making contact, as you might find the answer to your question this way.
2-In order to help us direct you to the right service and clinician we would like to ask that you undertake a symptom assessment through doctor link before you request consultations. This is an online symptom checker that can advise you on how best to manage your problem. If the advice is to make an appointment, the system will alert the practice to call you back to offer an appointment within the timeframe outlined. Registration to this service is simple on https://app.doctorlink.com/monkfieldmp/register or by downloading the App on the App Store or Google Play. is the logo to recognise it by.
3-If you haven't already, please sign up to have online access to our clinical system. This will enable you to: request repeat prescriptions, view summary records and results, as well as making appointments when this service is reinstated in the future. Contact our reception team and we will arrange for the application form to be sent to you.
4-Appointments with GP's / NP's will continue to be firstly by phone /video, with face to face only when deemed medically necessary.
5-We will continue to need to triage all patients coming into the practice for COVID 19 symptoms and we ask you not to attend if you have symptoms or have been asked to self-isolate. Temperatures will be checked on entry, and we ask patients to use face coverings when entering the building.
6- Any Face to face appointments will be with one patient only unless there is a clear need for more to be present.
7- Social distancing will still need to be observed. Reception staff will need to monitor the number of patients waiting in waiting rooms at any one time, and this will be kept to a minimum. You might be asked to wait outside or remain in your car on occasions. Time between appointments will be spaced out to allow for social distancing and cleaning surfaces between patients. The time inside the building will be kept to a minimum.
If you have a concern about your health please do not delay contacting us as your health is our priority.
The pandemic has obviously caused a lot of change and will continue to do so in the months to come. We ask for your patience and understanding whilst we continue to adapt to the challenges ahead.
Dr Cowee and Dr Siriwardena
Monkfield Medical Practice
Guidance on Exemption Letters for Face Coverings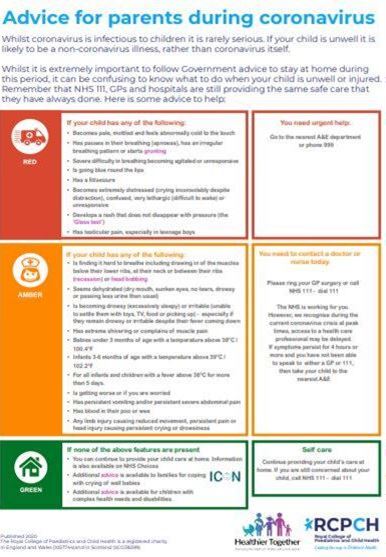 We have teamed up with Mind, who promote positive wellbeing across communities and campaign against the stigma & discrimination faced by so many people experiencing mental health challenges
They are offering a Good Life Service through a number of community initiatives aimed at encouraging community connectivity and increasing wellbeing skills.
Please see: https://www.cpslmind.org.uk/good-life-online/