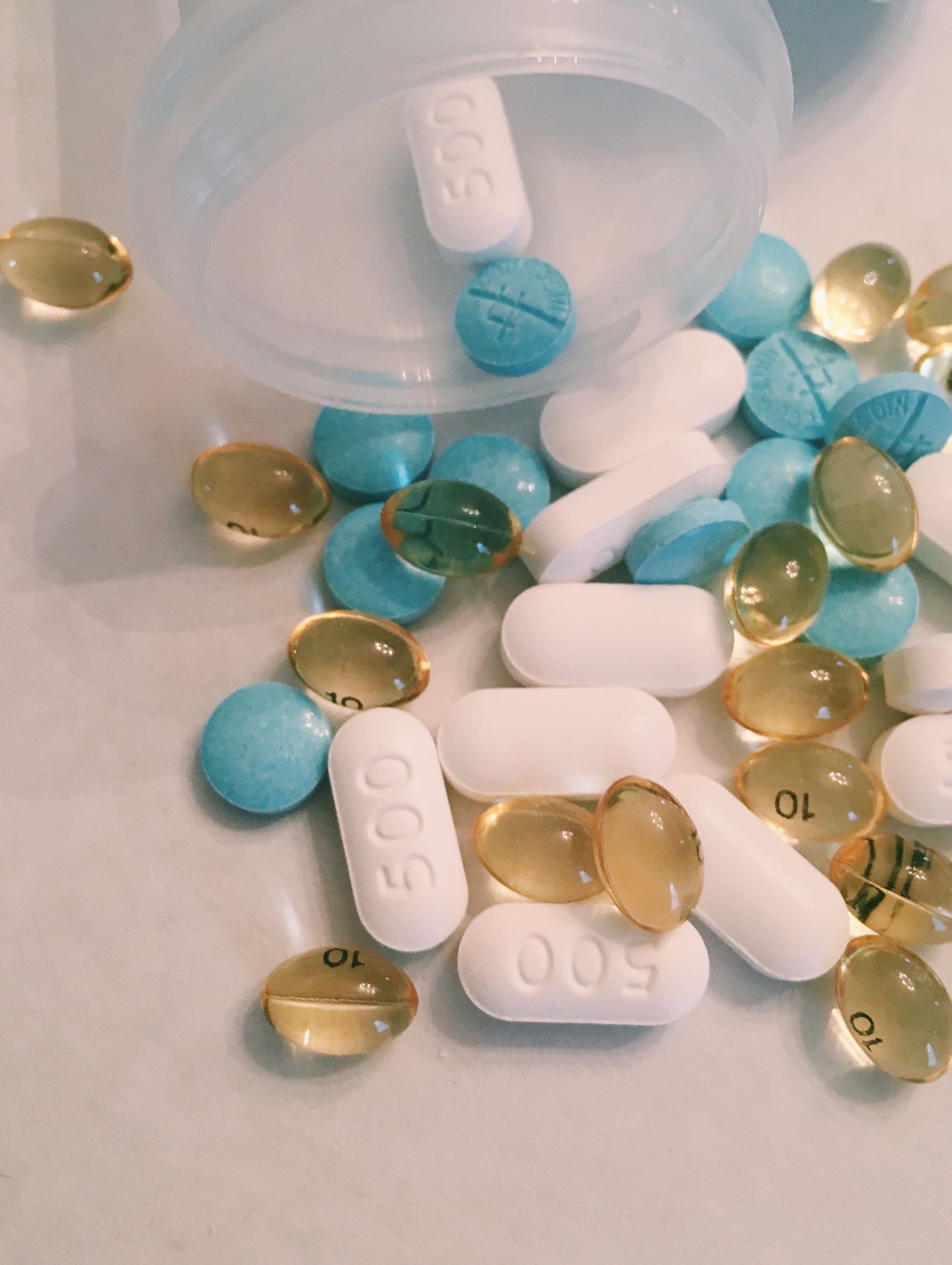 NHS App
Did you know you can manage repeat prescriptions from Monkfield Medical Practice in the NHS App?
You can easily choose where your prescriptions are sent. So, if you know you'll be away from home or you are moving home, you can change your nominated pharmacy from within the app.
You can also order your prescription at any time that suits you. There's no need to wait to join a telephone queue or wait until the GP surgery opens.
It's easy to use, and, if you hit a snag, you can go to 'Help' in the top right-hand corner of the app or visit nhs.uk/helpmeapp.
Find out more about the NHS App at: www.nhs.uk/nhsapp
Repeat Prescriptions
If your doctor has authorised repeat prescriptions you may order them using the tear off portion of your last prescription. Simply tick the item(s) required and forward to the surgery.
CLICK HERE to request your prescription https://florey.accurx.com/p/D81637
OR
You can order your repeat medications via email to cpicb.prescriptions.mmp@nhs.net
For all repeat prescription requests please allow three full working days for them to be processed by us, this does not include the time the pharmacy need to process it. Remember to take weekends and bank holidays into account.
We will process your request in the next 72 hours. If you are needing something as urgent please can you highlight this in the subject box and we will do our best to accommodate.
Please note that all requests for items not on your repeat list or passed review will have to be sent to the GP to authorise. If you are requesting an item that is not on your repeat list then please accompany this with a valid reason for the request.
Your prescription will be sent to the pharmacy on your record or if you do not have a pharmacy on record a barcode will be sent to the preferred mobile number.
Due to the volume of requests we get daily we cannot reply to each request individually, we will only contact you in the event that there is an issue with your prescription.
Order Online
You can also request your repeat medications online via this link. To access this service you must have a user name and password which are available from the practice - please bring photo ID (e.g. passport/photo driving licence) and separate proof of address (e.g. a utility bill) when you request one.
You will be asked to complete an application form. For access to booking appointments and ordering medication, the receptionist should be able to give you your password and username instantly. If you want to be able to view your actual medical records you will need to leave the form at reception and wait up to two weeks for it to be processed, your details will then be posted to you.
Please note, if you are using the online link you must indicate in the comments box if you would like your prescription to be collected from Lloyds pharmacy (Cambourne).
Medication Reviews
Patients on repeat medication will be asked to see a doctor, nurse practitioner or practice nurse at least once a year to review these regular medications and notification should appear on your repeat slip.
Please ensure that you book an appropriate appointment to avoid unnecessary delays to further prescriptions.
Prescription Fees
Help with NHS costs
In England, around 90% of prescription items are dispensed free. This includes exemptions from charging for those on low incomes, such as:
those on specific benefits or through the NHS Low Income Scheme
those who are age exempt
those with certain medical conditions
More information is available at NHS Choices
NHS Charges
These charges apply in England only. In Northern Ireland, Scotland and Wales prescriptions are free of charge.
Prescription (per item): £9.65
12-month prepayment certificate (PPC): £111.60
3-month PPC: £31.25
If you will have to pay for four or more prescription items in three months or more than 14 items in 12 months, you may find it cheaper to buy a PPC.
Telephone advice and order line 0845 850 0030
General Public - Buy or Renew a PPC On-line
There is further information about prescription exemptions and fees on the NHS website.